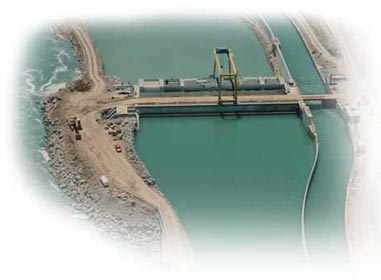 FROM ENERGIES INTERNATIONAL, Ltd., is a company specialised in renewable energies and sustainable development. Its principal activity is the construction and operation of hydroelectric power plants selling, afterwards, the energy produced to the national backbone grids of different countries.
To date, only in hydroelectric stations in Spain, the group of companies promotions are: 19 already built, 4 under construction and 72 technical projects already finished but in process of administrative authorisation.
FROM ENERGIES INTERNATIONAL, Ltd. also promotes power stations worldwide, as in Africa, South and Central America, Southeast of Asia and Eastern Europe.
Most of the electric power stations are run on river but the company also builds, owns and operates dam foot and high drop plants, as well as thermal and co-generation power plants. Additionally, the group works on environmental projects, like wastewater treatment, seawater desalinisation, pumping and irrigation waters and other industrial projects as, for instance, renting emergency power-generator equipments.
FROM ENERGIES INTERNATIONAL, Ltd., carries out each one of its projects with the highest guarantees so as to preserve the environment. This is the reason to obtain, for each project, the Certificate of Approval of the environmental standards ISO 14001:1996.
For a better administration and financial transparency, FROM ENERGIES INTERNATIONAL, Ltd., sets a new company for each project so as not to mix the economic results and finances among the different projects. Each new company holds all the administrative authorisations, contracts and financial agreements of the project and administrates its own results.